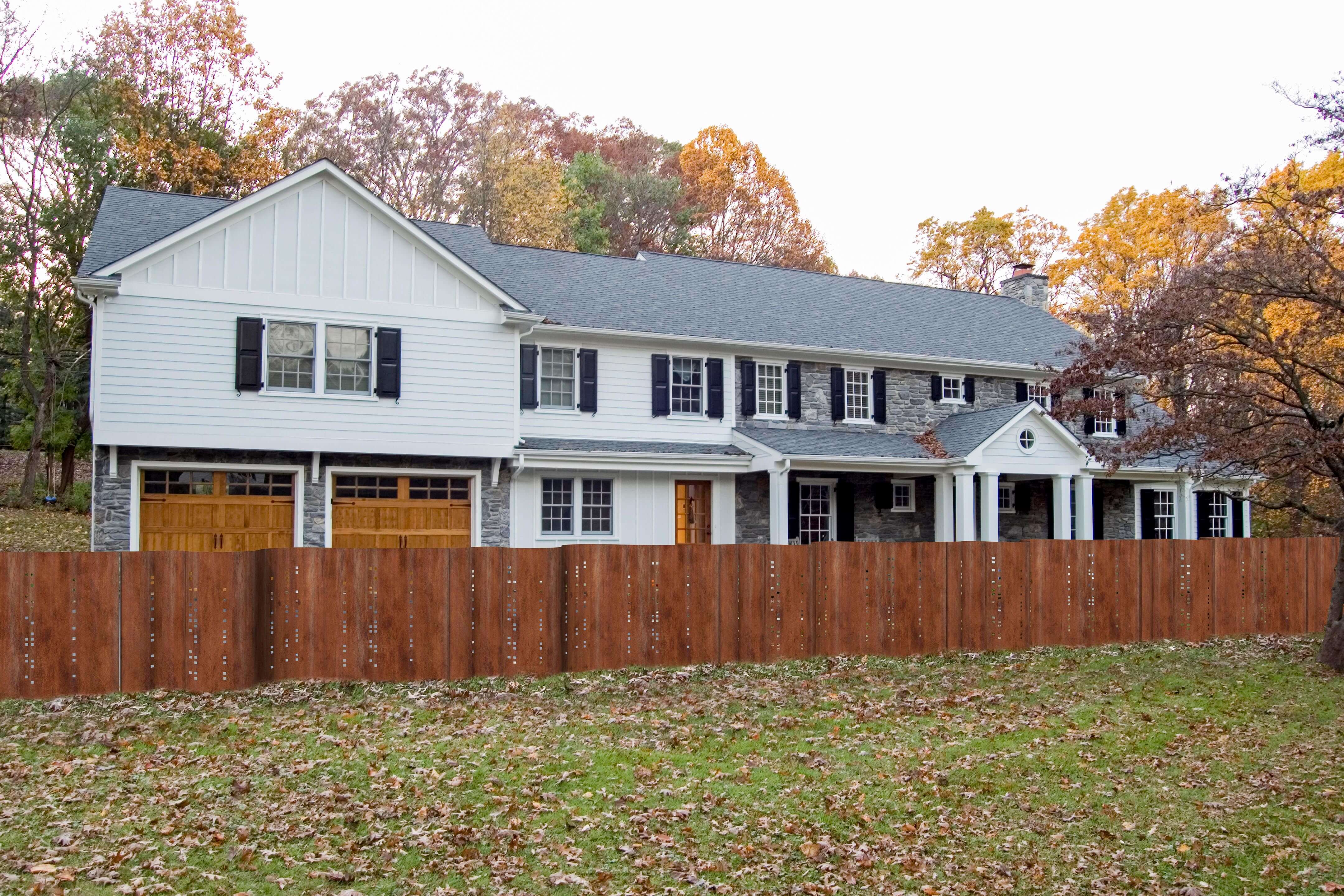 This modern fence is similar to fence No.6. Its design created by architects is so modern that it can draw everyone's attention. Fence panels have stylistic perforations and are rolled in a special way. For convenience of installation, Corten sheets have special bending on the edges which allows to mount the fence in a single line. Bending creates spacy niches that can be used for various creative solutions – placing plants or other items. The fence looks massive and solid. Metal poles, that are used to mount sheets, are concreted into the ground and secured with screws to the fence panels in the places where they bend.
Technical information: made of Corten B steel; metal thickness is 3 mm; bending edge is 20 mm; rolled sheet is 540 mm wide; the length of the sheet that is rolled with special equipment is 2500 mm; perforations cavities 20 x 20; fastening poles are 40 x 40 mm.
If you choose this fence, we will match and manufacture sliding or double gates and access gates. We perform the installation work for fences, gates, automation, access control.
Not the product you are looking for? The entire range of Cor-ten steel fences can be found on the product page "Metal fences".
Have questions? Need help?
We will help you to choose the right materials and quantities, calculate estimate, discuss installation options and other issues.
Submit a request