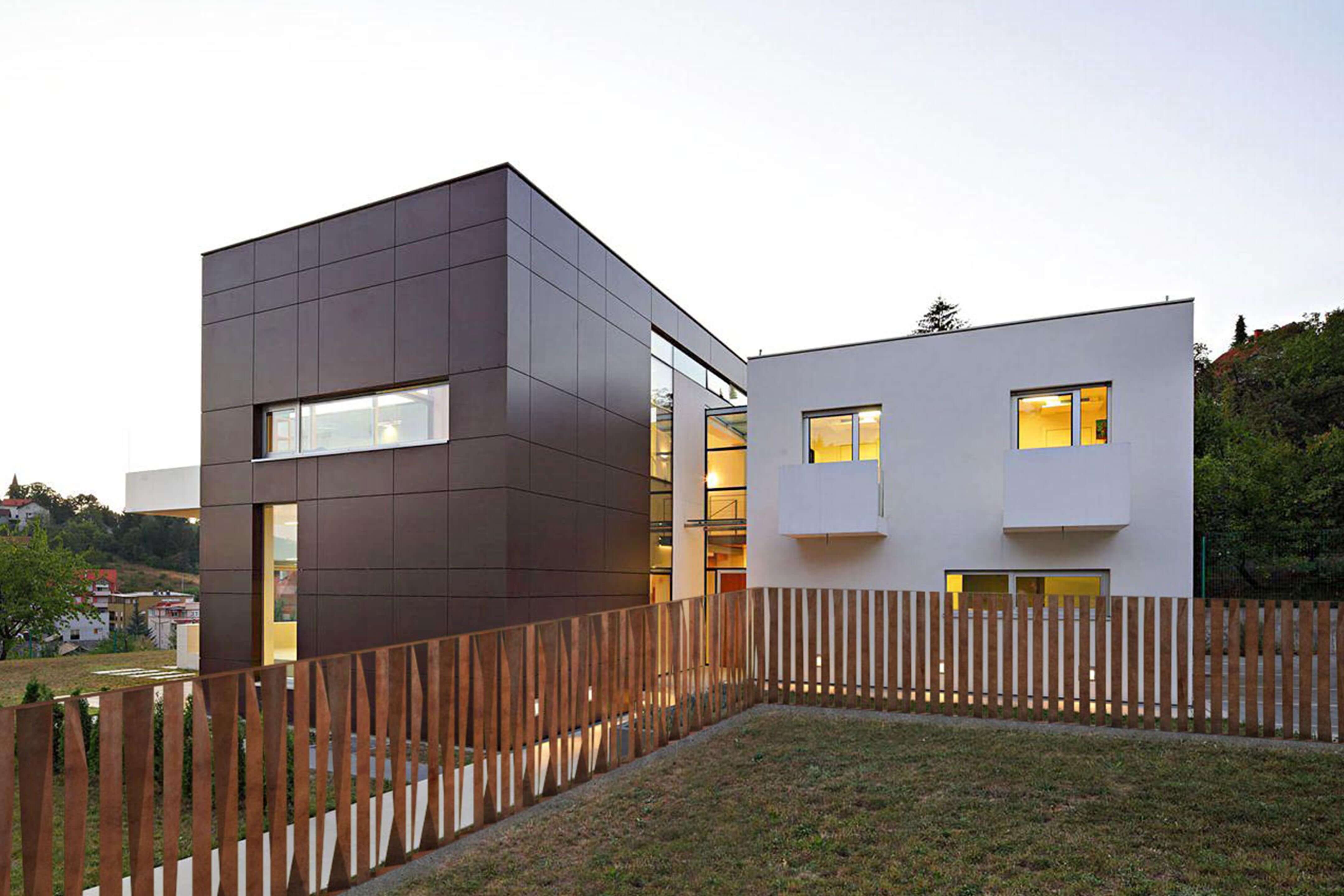 This fence is for those who want architectural elements in their territory. The strips in the fence panel are folded at different angles and in different places. This gives the fence artistic playfulness because different angles cast a shadow in various places. The constant change of metal texture and the play of shadows make the fence vital. This fence can be mounted on poles, concreted or anchored into a solid base.
Technical information: made of Corten B steel; inner strip 3×100 mm; frame 3×80 mm; bending at 140 degree angle; all welding works are made with special Corten steel wire; Corten steel is produced according to "US steel corporation" license and meets the requirements of EN100255: 2004.
If you choose this fence, we will match and manufacture sliding or double gates and access gates. We perform the installation work for fences, gates, automation, access control.
Not the product you are looking for? The entire range of Cor-ten steel fences can be found on the product page "Metal fences."
Have questions? Need help?
We will help you to choose the right materials and quantities, calculate estimate, discuss installation options and other issues.
Submit a request